The founders of our organization, together with the British Ambassador to Georgia, attended the presentation of the new cycle of the project BREN.


In order to strengthen civil society and women's organizations in the Eastern neighbourhood, the project supports Non-governmental sector.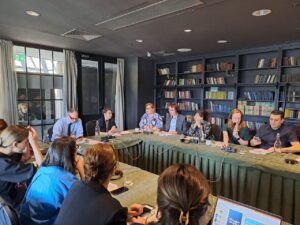 Within this project, the British Embassy and BREN support the strengthening and stable development of our organization both at the national level and across the region.


BREN creates a rare precedent – by promoting institutional development, sustainability and resilience of the non-governmental sector.